My last day of work was Wednesday, and even though I was sad to leave the kiddos, I know that I need to do this and that everything will work itself out in the end. I can't wait any longer to do student teaching- it's now or never!!!
Yesterday and today Scott and I were/are off and we decided to redo the flooring on the front porch... it's about time! Here is a teaser of what we have done so far: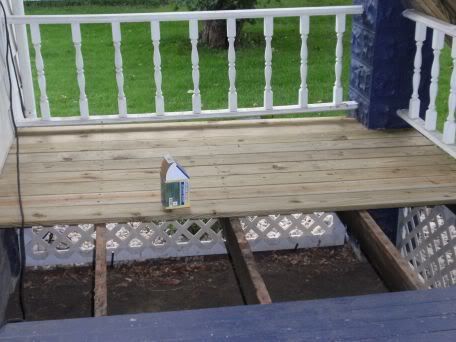 It doesn't look like much, but it took us about 2 hours of going to pick out wood (we had to go to two different stores and still don't have enough), and 3-4 hours of ripping off half of the old floor and putting down this part of the new floor. I think it looks so much better! You'll have to wait for more pics to come later...
After stopping around 4:30ish, we showered and headed to the Farmer's Market, where we got some goodies for some recipes I have been wanting to try:
More pictures of my creations to come.
The other day I made a modified version of Betty Crocker's homemade Chocolate Chip Cookies, but only got two pics. Scott ate them before I could take a pic of the final product... here are the teasers of that post to come: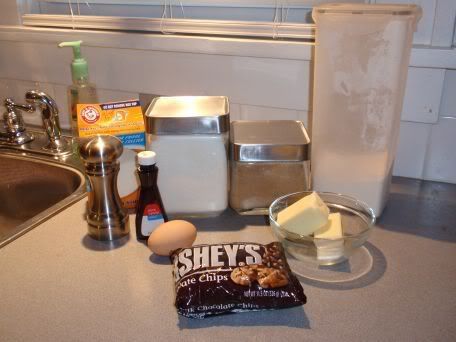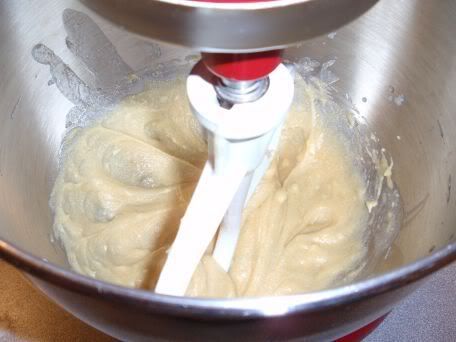 Well, today is another day of porch rehauling, so I've got to go!