I didn't get a change to post pics of the front porch all decorated for Fall, but here they are now...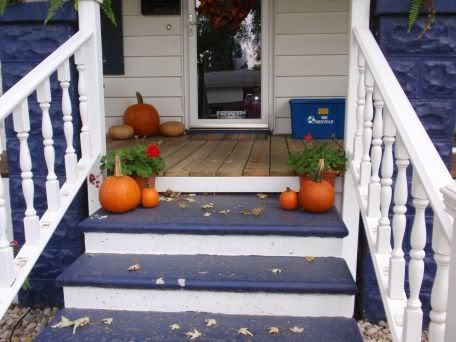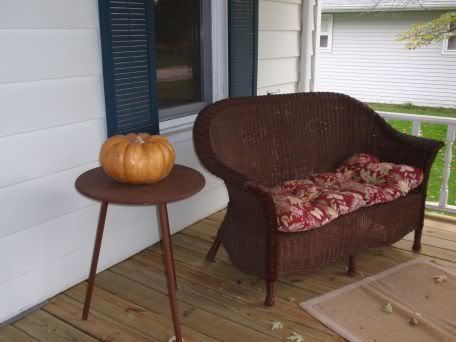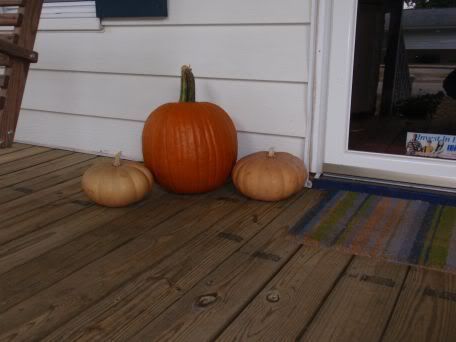 I think we are going to carve the big one by the door for a jack-o-lantern right before Halloween. Not sure what we will carve this year, though. I think it looks so cute! I love the different colored pumpkins. I couldn't find white, but if I do later I think I will add a few of those in the mix.
I also took a few more of things I did inside: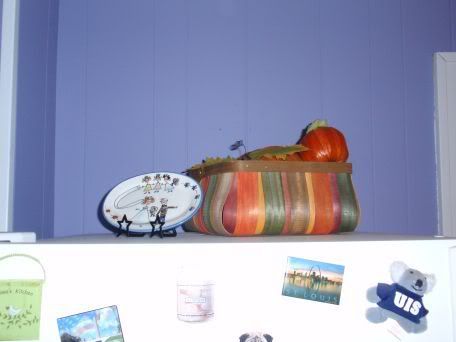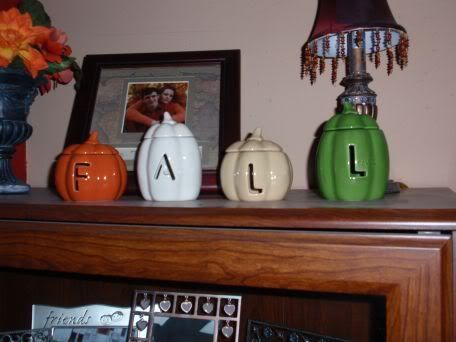 I love those pumpkins!!! It took me forever to find them and when I did one of them was a little broken, but I glued it back and you can't even tell... yay!