Today the new dishwasher arrived along with my Dad to install it! Yay! I was so exctied because we put in all new fittings and once again fixed a mess that the previous owners made putting in the one they bought... we've had to fix a lot of things they did. Here it is in action: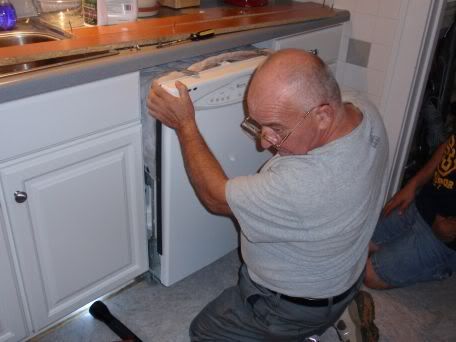 Out with the old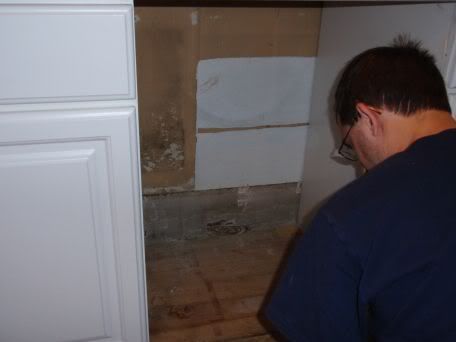 Prepping the space and cleaning up the mess...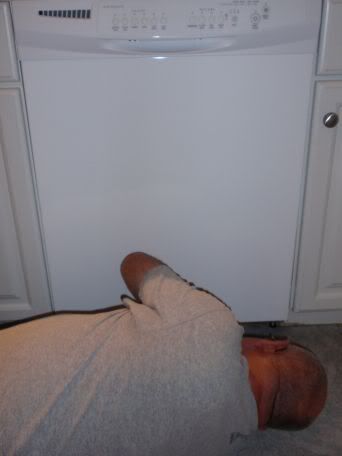 In with the new.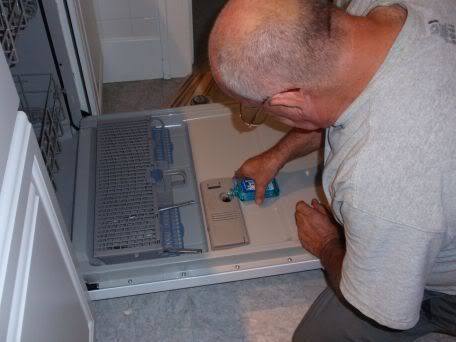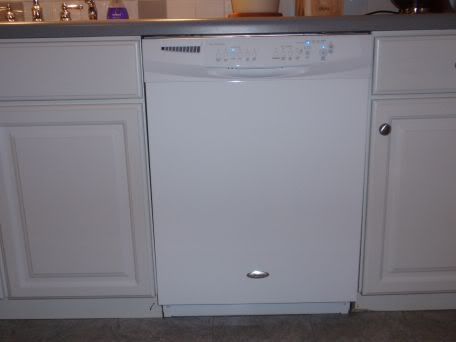 Getting it ready and putting it to work.
I am really glad Dad helped out with this because we had to put in some things and change some things they old owners didn't do well and hadn't bought the proper things. I am happy to report it works like a charm and is quieter than our old one!
After the dishwasher was in, the three of us (Dad, Scott, and I) took a trip to the orchard down the road from us to pick up some pumpkins!!! Now the front porch is looking good for the season! I didn't take pics, but will be sure to tomorrow and post them. We are going to the Covered Bridge Festival in Indiana tomorrow, so all the fall pics will be in soon!