Here it is.... only a sealant coat, floor trim and window trim left on my side!!! Yay!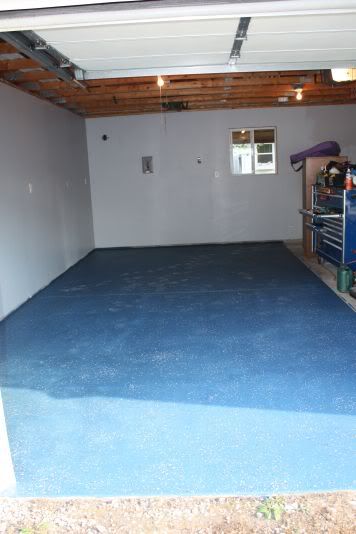 (Please excuse Scott's footprints in the back...)
This was a pretty easy project (the floor part). I would recommend it to you if you were thinking about it at all. It really makes the garage look complete to me and will be so much easier to clean after projects and oil changes.